Welcome to ACHILLIO HOTEL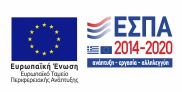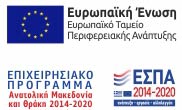 We welcome you to the website of Achillio Hotel, where you can browse through a wide range of photographs from the internal spaces of the hotel (rooms, restaurant, café-bar, lobby, swimming pool, gym, sauna) and get information regarding the provided services.
In addition, you can find general information about the town of Komotini as well as the prefecture of Rodopi, and the kilometric distances of the hotel from the most important spots of the region.
Achillio hotel offers the follows:
45 comfortable rooms
2 suites
3 double spaced family rooms
Children and adult swimming pool
Conference rooms for 15 to 330 persons
Restaurant and café-bar
gym, ping-pong table & sauna
Tennis court
Comfortable outdoor parking area for cars and busses
The distances from Achillio Hotel to the major spots of the region:
| | |
| --- | --- |
| City center | 5 km |
| Fanari beach | 25 km |
| Railway Station | 4 km |
| Alexandroupolis | 60 km |
| Airport of Alexandroupolis | 70 km |
| Port of Alexandroupolis | 60 km |
| city of Xanthi | 55 km |
Within five minutes from the center of Komotini city 'ACHILLIO HOTEL' is a contemporary establishment , of which the construction finished in 2005 in order to welcome and accommodate the visitors at its modern facilities. In 2009 was constructed the new wing of the hotel, so its capacity increased to 100 beds at 45 rooms, 2 suites and 3 family rooms, while in 2018 was completed the innovation at a part of the hotel.
PHOTO GALLERY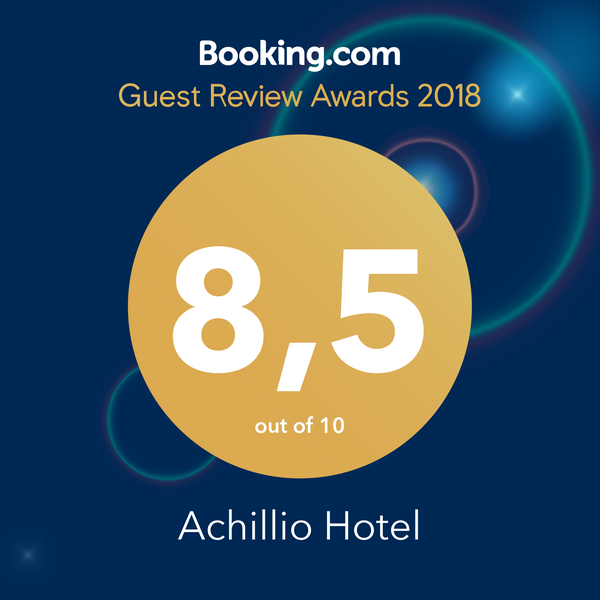 Achillio Hotel consists of 3 family rooms composed of 2 separate areas, 2 suites and 45 comfortable rooms. The rooms are designed to suit guests looking for simple single rooms, double rooms with double bed suitable for couples or triple rooms with another extra bed added when needed, suitable for families with one or two children. Baby cots can be placed in any room when asked for, in order to make more comfortable the accommodation for couples with a small child.
Location - Map
Achillio hotel is situated very close at the Komotini's west junction of Egnatia Odos E90, at a 4km distance from the center of Komotini. The hotel's location outside of the town, gives to our customers the advantage of safe easy and free parking in a spacious and lighted parking area, suitable for cars and busses. The precise coordinates of the hotel are as follows: