SERVICES
In the morning, at the hotel is served a full buffet breakfast with sweet and savory items, as well as hot and cold dishes. In addition, the hotel staff will always be happy to serve you and prepare the drinks of your choice for you, from a wide variety.
Throughout the day there is a cafe-bar for drinks and snacks in a beautiful and relaxing environment of earthy colors where you can enjoy the drink of your choice and from midday to evening there is a restaurant with options from Greek cuisine, but also meat and pasta.
Both breakfast and beverages with meals can be served in the room by the hotel staff.
The hotel has two swimming pools, one for adults with area 120m2 and one for children with area 40m2
During summer, there are 2 swimming pools, children's and adult's, which are ideal for families with children. In the same area next to the pools there is a pool bar where you can enjoy your favorite drinks or even snacks such as pizza or club sandwich.
PHOTO GALLERY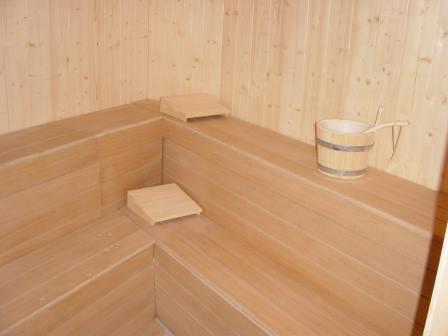 In the modern sport facilities of the hotel such as fully equipped gym, tennis court, ping-pong table, you will have the opportunity to stay in good shape during your accommodation at our hotel. What can be better than a day that starts with fitness and end up with a relaxing sauna?